Our Team

Susan Wagers
Director of Nursing
Susan Wagers has been with Pilgrim Manor Since 1981 and brings compassion and expert care to both residents and staff.
Pilgrim Manor's skilled nurses carefully follow your physician's instructions, administering care orders, monitoring your health, and assuring that the care needed is provided. Care plans are updated regularly, to accommodate your changing needs. Skilled nurses are onsite 24 hours a day.
Whether short or long-term care is needed, our team provides quality, individualized care 24 hours a day. A comprehensive care plan is individualized and designed to outline the needs and goals of care for each resident. This care plan is updated on a regular basis and updated regularly to meet the individual needs of each resident.
At Pilgrim Manor, we have a group of compassionate caring staff who go above and beyond for each of our residents and many of our residents are much more than residents, they are part of our Pilgrim Manor family and we are proud to be serving them each day.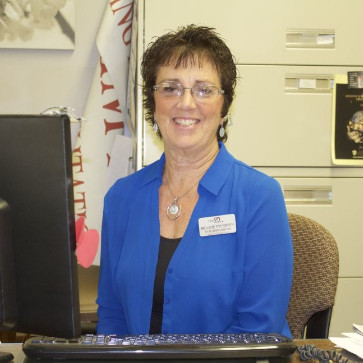 Melodie Overmyer
Social Service Director
As Services Director/Admissions Coordinator since 2002, Melody has assisted with the coordination of your transition to Pilgrim Manor and advocating for your loved ones. Feel free to contact Melodie at This email address is being protected from spambots. You need JavaScript enabled to view it. or call her at (574) 936-9943.